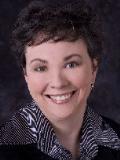 Barbara Erskine MS SLP-CCC COM
Certified Speech Pathologist
Certified Orofacial Myologist
BACKGROUND
Over 25 years of experience as a certified and licensed Speech Pathologist providing therapy to children, teens and adults in school, hospital, clinic, and private settings.
Master of Science degree from the University of Oregon
Certified Orofacial Myologist – I am the only certified orofacial myologist in Vancouver Washington.
Hanen Certified Trainer
Granted 2010 Social Thinking Skills Mentor Status Michelle Garcia Winner
Background in Sensory Motor Integration Disorders
Member of State and National speech pathology organizations
2003, 2004, 2005, 2006, 2007, 2008, 2009 2011 2012 American Speech Language Hearing Association Continuing Education Award
2013 Winner Distinguished Service Award International Association of Orofacial Myology
2014 President's Award International Association of Orofacial Myology.